Promoting your Affiliate link
HERE ARE A FEW STARTER IDEAS WHERE YOU CAN USE YOUR NEW AFFILIATE TRACKING LINK
Your email signature block
Banner Ads (see the 'Banner' link on left)
Share to your social networks like Facebook, Twitter, Instagram, etc...
Forum Posts
Blog entries and ads
Classified ads (online & offline)
Flyers
Handouts (i.e.– at you local real estate club meetings)
Pay-Per-Click advertising
Articles (on & offline)
Press Releases
Video postings on Social Networking sites (i.e.– YouTube, etc.)
Business cards
eBooks
Of course, if you already have an email list of subscribers, investors or real estate groups, sending an email with your affiliate link is one of the most productive ways to earn commissions... and you'd be doing your list a big favor by helping them to stop investing blindfolded!
We have sample emails you can use or edit as you wish; visit the "E-mail Templates" inside your Referral Partner Center.
We also have a series of "Banners" that you may put to use as well.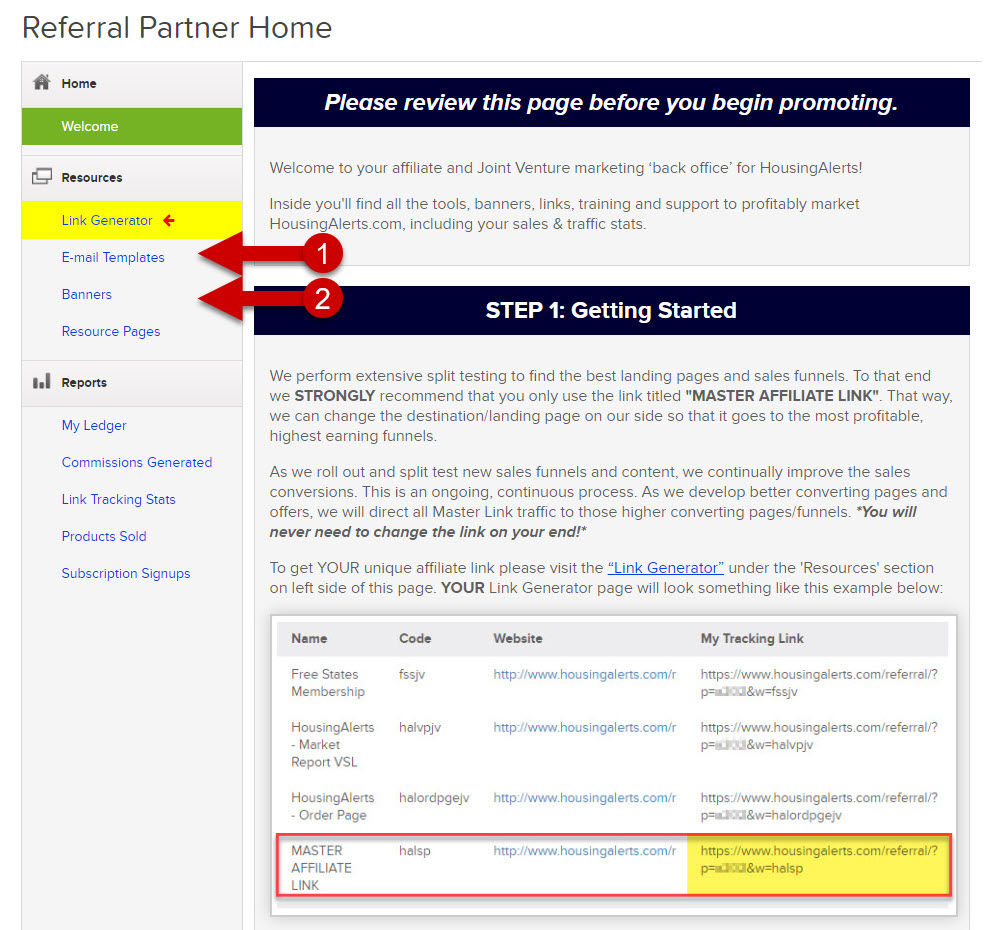 The HousingAlerts Affiliate Agreement Terms & Conditions.